FingerScan Digital – Notary Services
Are you in need of reliable and expert notary public services in San Jose? Look no further than FingerScan Digital. Our trusted team of licensed and bonded notaries is here to assist you with a wide range of document notarizations, offering convenience, professionalism, and a commitment to accuracy.
Expert Notary Services Near You
FingerScan Digital stands out as a leading provider of notary public services in San Jose. Our notaries are licensed and bonded by the Secretary of State of California, ensuring that your documents are handled with the utmost care and compliance. Our skilled notaries are well-versed in administering oaths and affirming signatures, providing you with reliable and accurate service.
Convenience and Accessibility
At FingerScan Digital, we understand the importance of convenience. Our walk-in notary service is designed to accommodate your busy schedule, ensuring you can receive the notarization you need without hassle. We also offer mobile notary public services, bringing our expertise directly to your location. Whether you're searching for the 'closest notary public near me' or need a mobile notary to come to you, FingerScan Digital has you covered.
Comprehensive Document Notarization
FingerScan Digital specializes in a wide range of document notarizations, including but not limited to:
Acknowledgments

Jurats Affidavits

Deeds

Estate Documents

Real Estate Transactions

Bill of Sale

Health Care Directives

Loan Signings

Wills & Trusts

Power of Attorney

Financial Documents

Guardianship Authorizations

Permission to Travel for Children
Your Trusted Notary Partner
For exceptional notary public services in San Jose, FingerScan Digital is your trusted partner. Our commitment to accuracy, professionalism, and customer satisfaction sets us apart. Whether you're seeking 'notary services near me,' mobile notaries, or weekend appointments, we are dedicated to meeting your unique needs.
Don't Let Document Notarization Be A Complicated Process.
FingerScan Digital is here to make it seamless and efficient for you. Visit our convenient location for walk-in notary services or schedule an appointment for our mobile notary to come to you. We are your closest notary public resource, offering expertise and reliability whenever you need it.
Walk-ins welcome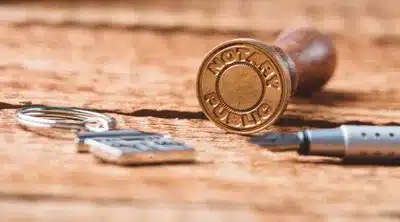 These are the types of ID cards that we accept:
An identification card issued by the California Department of Motor Vehicles or a driver's license issued by the Department of Motor Vehicles from any state including Canada and Mexico as long as it is no more than five (5) years old;

A United States passport;

An inmate identification card issued by the California Department of Corrections and Rehabilitation, if the inmate is in custody in California state prison.

A type of identification listed below, provided that it contains a photograph, description of the person, signature of the person, and an identifying number:
(a) A passport issued by a foreign government provided that it has been stamped by the U.S. Immigration and Naturalization Service or the U.S. Citizenship and Immigration Services;
(b) A driver's license issued by another state or by a Canadian or Mexican public agency authorized to issue driver's licenses;
(c) An identification card issued by another state;
(d) A United States military identification card with the required photograph, description of the person, signature of the person, and an identifying number. (Some military identification cards do not contain all the required information.);
(e) An employee identification card issued by an agency or office of the State of California, or an agency or office of a city, county, or city and county in California. Note: The notary public must include in his or her journal the type of identifying the document, the governmental agency issuing the document, the serial or identifying number of the document, and the date of issue or expiration of the document that was used to establish the identity of the signer. (Government Code section 8206(a)(2)(D))