We serve most of the Silicon Valley Northern California area. A California notary public is able to perform duties throughout the state of California only; they cannot go outside the state.
When a person brings a document to a notary public, the notary must be able to communicate with that person; they cannot use an interpreter.
As of 2008, personal knowledge is not allowed. Everyone must have some sort of identification or the notary public will need to perform an act such as: Oath of a Single Credible Witness or Oath of Two Credible Witnesses. Please remember that notaries public notifies signatures on a document, not the document.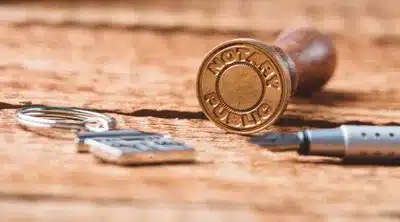 These are the types of ID cards that we accept:
An identification card issued by the California Department of Motor Vehicles or a driver's license issued by the Department of Motor Vehicles from any state including Canada and Mexico as long as it is no more than five (5) years old;

A United States passport;

An inmate identification card issued by the California Department of Corrections and Rehabilitation, if the inmate is in custody in California state prison.

A type of identification listed below, provided that it contains a photograph, description of the person, signature of the person, and an identifying number:
(a) A passport issued by a foreign government provided that it has been stamped by the U.S. Immigration and Naturalization Service or the U.S. Citizenship and Immigration Services;
(b) A driver's license issued by another state or by a Canadian or Mexican public agency authorized to issue driver's licenses;
(c) An identification card issued by another state;
(d) A United States military identification card with the required photograph, description of the person, signature of the person, and an identifying number. (Some military identification cards do not contain all the required information.);
(e) An employee identification card issued by an agency or office of the State of California, or an agency or office of a city, county, or city and county in California. Note: The notary public must include in his or her journal the type of identifying the document, the governmental agency issuing the document, the serial or identifying number of the document, and the date of issue or expiration of the document that was used to establish the identity of the signer. (Government Code section 8206(a)(2)(D))
Notary Public Fees: 
$15 each notarized signature
Notary Public Services: 
Acknowledgements

Jurats Affidavits

Deeds

Estate documents

Real Estate transaction

Bill of sale

Health Care Directives

Loan signings Will & Trusts

Power of Attorney

Financial

Guardianship Authorizations

Permission to Travel for Children