Notary Public In Bay Area
Bay Area Live Scan offers fingerprinting services both in-office and mobile for your convenience.
Notary public for Apostille documents
Apostille Office makes the process of notarizing your documents easy and convenient. We are experienced and licensed notary public professionals. We can notarize all your documents. Stop by our office or give us a call. Walk-ins are always welcome or make an appointment.
Notary Public Fees: 
$15 each notarized signature
Notary Public Services: 
Acknowledgements
Jurats Affidavits
Deeds
Estate documents
Real Estate transaction
Bill of sale
Health Care Directives
Loan signings Will & Trusts
Power of Attorney
Financial
Guardianship Authorizations
Permission to Travel for Children
If you have any questions about your documents, give us a call or email us at info@bayarealivescanandmore.com. We can help answer all of your questions.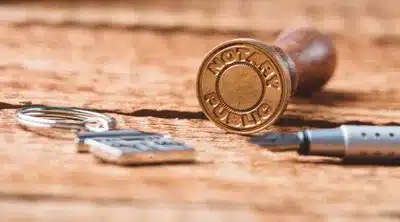 Notary Public & Loan Signing Agent
Notary Public & Loan Signing Agent
Our topmost priority is confirming your success in the best protective manner. Our clients contain label and escrow businesses, financial associations, mortgage agents, real estate representatives, attorneys, and other groups that use the services of a notary loan signing. We notarize your all; documents specially notary loan signing documentation, having an NNA Notary Signing Agent Certified, and delivering mobile-based service only.
Notary Loan Signing Services 
There are many occasions where you need to draw an eye witness when you sign main documents. In some situations, you are entirely allowed to decide who turns as your witness, but sometimes in most of the documents where you should have an authorized witness existent. A notary loan signing plays a vital part in becoming that official witness. Notaries documents are widely custom-built officials, meaning they must have to follow a strict set of guidelines. This makes sure your notary does not have any private preference, and even inaugurates they are an honorable individual who can promise for the validity of your document.
Notary Duties
Notaries initiate multiple significant jobs where its first prior job is to ensure the recognition of anyone who is signing the critical document and guarantee that all the information is existing, making an official record you can use as evidence if any party ever attempts to claim the legality of your documents. It also verifies that the individual has signed the documents at their desire and was not being scared into a disapproving agreement.
Notary Loan Signing Services
The notary loan signing procedure is regularly very long and devastating. When you're managing customers, the exact last thing you need is for them to be baffled or disheartened by the experience. A few components are out of your control, yet it's as yet to your greatest advantage to save your customers time, cash, and dissatisfaction when signing for a loan. That is the reason for having a notary public available is a fundamental efficient feature, and Fingerscan Digital takes the issue of discovering top notary signing services. With a well-organized notary's procedure running in all major U.S. regions, our ensured and certified agents are prepared to meet you anytime at any place.
With more than 20 years of practical business experience, you can truly trust the certified notary loan signing agentat Fingerscan Digital to offer any help for your loan documents. The entirety of our agents are well-trained and experienced enough, will consistently come to you, and offer quick turnaround times with no unexpected expenses or least orders needed. Here are the reasons why Fingerscan Digital is the most ideal option for your next loan signing:
Experienced Team of Agents 
Our trained and experienced notary signing agents are covered by a $1 million E&O insurance strategy, so you don't need to stress over any errors or indiscretions. Far superior, perfect, and well-organized we encourage our agents on their capacity to give close consideration to detail with quick improvement times.
We Come to You
Fingerscan Digital is not like some other notary loan service you'll encounter, since our notary loan signing agent comes to you at your ideal time to consult you thoroughly. By underlining client care and saving your time, you can easily focus on more essential things nearby while we go to you.
Fast, Reliable, and Authentic Services
When you work with us, you'll be amazed at how productive the services are. Your certified notary signing agent will print the necessary reports and travel to you to authorize them. Best of all, with same-day and urgent overnight shipping, you can believe that your paperwork will get documented quickly.
Fill out our contact form and a technician will respond with 24 hours to set up your appointment.
Let us visit you!
We have technicians available to meet you upon request.
Mobile Or In Office

Have one of our technicians visit you at your location or visit us!